Oh, inbound marketing… you are the sweet, sweet field we've all come to know and love so dearly. But you're not just any ordinary form of generating new business. No, no…
You are a straight-up, full-blown, 100% Grade A lifestyle.
So what sets inbound apart, you ask? Well despite what you've heard, there is MUCH more to inbound marketing than simply attracting website visitors, converting prospects into paying customers, and executing remarkable, wow-worthy campaigns. Oh yes.
While every agency marches to the beat of its own drum, there are a number of distinct qualities and characteristics ALL inbound marketers tend to pick up while on the fast-track to success. You can run, but you can't hide. No matter how hard you try, inbound will take over your mind, body and soul.
Unsure of whether or not you've fallen into the inbound marketing deep end? Below is a list of 30 signs you're the walking, talking, lead-generating poster child.
You know you work for an inbound marketing agency when…
1. Well for starters, you no longer associate funnels with crazy college weekends.
2. The text messages you send to friends are limited to 140 characters. NO exceptions.
3. A simple trip to the grocery store leads only to severe people watching, as you fervently create buyer personas for every customer you encounter – Vegan Victoria the VP of Sales, Practical Preston from Produce, and Aisle 8 Eileen the Engineer… you can't stop.
4. Your friends have absolutely no idea what you actually do for a living. They think you "do blogging or something…"

5. You perform A/B tests on outfits you wear out on Friday nights.
6. You keep a handy-dandy spreadsheet of results from said A/B tests. No big deal.

7. You send out your company newsletter, and then check your open rate and click-through rate over and over until your fingers start bleeding.

8. You can legitimately draft a detailed 90-day editorial calendar in your sleep.

9. You've taken to decorating your apartment with only the most visually interesting framed Infographics. Tasteful. Elegant.
10. You attentively watch the news (and perhaps your newsfeed, too), always keeping a vigilant eye out for any opportune blog post spin.

11. You "like" and "favorite" ALL of your own social media posts.

12. You start to wonder why you know so much about "heavy gauge thermoforming" – and other client industry jargon.

13. You keep several long tail keywords as pets. Super low maintenance! And they never shed on the couch.

14. You begin optimizing EVERYTHING POSSIBLE. It starts with the innocent subject line of an email to your Dad. Next thing you know, you're optimizing the laundry, the refrigerator, the way you back your car out of your driveway… Sure, that doesn't even make sense – but you're somehow optimizing them anyway!!

15. TOFU is no longer just a protein-rich substitute for meat. Hipsters everywhere are freaking out!

16. You value link love far beyond actual love. Pssh, who needs a love-life when you have a bajillion inbound links??

17. But let's be honest – you'll give your phone number to anyone who can craft a genius lead nurturing campaign. *swoon*

18. You monogrammed your L.L. Bean backpack with an acronym like SEO, CRM, B2B or COS. Because your initials are so blasé in comparison.

19. Members of your marketing and sales teams are best friends. In fact, you've even caught them doing secret handshakes and planning happy hours when they think no one's looking.

20. You've built an elaborate shrine in your office, dedicated to none other than your marketing automation software.

21. You've published more landing pages than you can count. You literally can't count them – without assistance from your trusty website analytics report, that is. *wink*

22. When your visitor-to-lead conversion rates dramatically increase, passersby mistake you for having won the lottery.

23. Your borderline desperate need to utterly delight everyone you meet has your mother seriously concerned about your mental well-being.

24. You casually slip phrases like "Oh, I bet it'd be so cool if you shared this on Facebook" and "Why not 'plus 1' that post?? Looks good to me…" into conversation with friends in a "subtle" attempt to get them to evangelize your business.

25. You'd feel both insulted and embarrassed if a peer snidely pointed out, "Umm, your Call-to-Action isn't relevant to your blog post topic… Yikes…" And of course, you'd immediately change it.

26. Road rage? Nah. The only traffic you care about is the traffic to your website.

27. Now if only you could repurpose those old VHS home videos into SlideShare presentations and webinar content for next year's family reunion.

28. You're obsessed with HubSpot. OBSESSED.

29. You would skip your cousin's wedding in a heartbeat in order to attend INBOUND. Because it's the highlight of your social calendar year.

30. You think you're a badass. Or at least a marketing badass.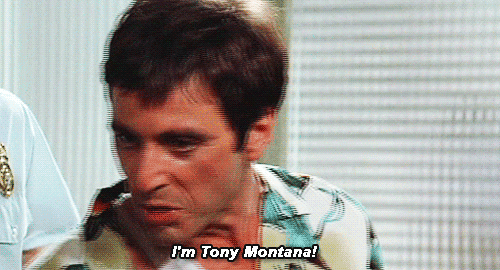 If you are not yet showing any of these inbound marketing symptoms, just you wait. Give it a few more weeks and you'll be optimizing image ALT text and tweeting about Content Marketing Institute's latest industry trends report. There is… no escape.
Need help putting together your own inbound marketing strategy? Drop us a line or give us a call. We're always here to help!