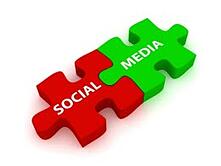 If your B2B firm is new to social media, you may be eager to create various accounts and get started, but before you commit, consider these four things.
1. Is your website ready?
Tweeting, blogging, etc., are a great way to connect with a larger audience online, but ultimately your social media endeavors should lead your readers back to your own site.Take the time to make sure it's in great shape before you start driving people there.
2. Can you truly participate?
For most businesses, social media marketing can be beneficial and worth the effort. But there are a small percentage of B2B organizations that don't need or are not ready for social media. For example, certain compliance rules can hinder businesses in the legal or financial field from establishing a strong personality in the virtual world.
3. Can you take the heat?
Social media marketing is a versatile instrument that can open many doors for your organization. However, the dialogue you create with your audience and the public will no doubt bring some negative feedback with it. If you are not ready to handle public criticism you may want to wait to participate.
4. Will you be consistent?
Finally, it's crucial to evaluate how willing you are to abide by the social media codes of conduct. Half the battle of social media marketing is learning how to manage your accounts once you have created them. Social media thrives on consistent participation. A Twitter account with only a few tweets or a blog without recent posts sends a message of inconsistency and disinterest to your audience. The more active you are the better!