Do you ever run into a situation where you need to change file document types or a certain program will only take a certain file extension? Zamzar is here to help.
With reviews from Lifehacker and Wired, Zamzar can help switch songs, images, documents, and even videos from one format to another. It supports a slew of different formats including: docx, pdf, ppt, and rtf for documents; bmp, jpg, png, and tiff for images; and aac, wav, wma, avi, mp4, and vob for music and video files.
Now, being a free application, the file conversion process can be a bit lengthy at times and you may encounter more ads than you like on the site, but you kind of get what you pay for. There are a number of different payment options that can speed up the conversion process, offer you support, and allow for larger files to be processed. With the free version, your converted files are typically available for only one day, which may or may not work for your marketing materials.
One neat thing is that you can also download and convert videos from video-sharing sites by entering a URL instead of uploading an existing file. Overall, Zamzar takes the hassle out of most file conversions, but you still might benefit from taking the long route every now and then for your larger files.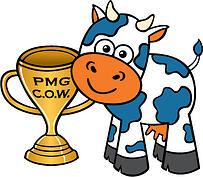 PMG does not endorse or sell what we talk about on this blog - we merely use this as a platform of interest.